Open Vormingsdag JCI Vlaanderen 2022
---
Date and time
Saturday 15 October 2022 at 08:00 to 19:00
Registration Deadline
Tuesday 11 October 2022 at 13:00
Location
Gent, Nog te bepalen, 9000 Gent, Belgium Gent
Nog te bepalen
9000 Gent
Belgium
Open Vormingsdag JCI Vlaanderen 2022
---
Event Description
Hallo iedereen,

Yihaa! Je hebt deze plek gevonden omdat je jouw grenzen wilt verleggen, bijleren, groeien én je wilt gewoon toffe mensen (terug)zien, beter gekend als de openvormingsdag van JCI Vlaanderen!

Vanaf 8u heten we je welkom voor het ontbijt. We starten de dag om 8:45 met een korte keynote. Hieronder het verdere programma.
Om jouw programma samen te stellen selecteer je één voormiddag en één namiddag training, OF je kiest voor de dagtraining.

Wil je weten wat de training juist inhoud, via de website van JCI Gent Artvelde kijrg je een mooi overzicht.
https://www.jciga.be/openvormingsdag-jcivlaanderen


Voormiddag
- Peter Anckaert: 'het S.H.E. Model: 3 onmiddellijk toepasbare handvaten voor leidinggevenden'. - VOLZET
- The ecological entrepreneur: een sessie over de ecologische voetafdruk. 

- Jan Segier: presenteren en speechen 
- Joke Raes: Krachtig vergaderen

- Hilde Josephy: Verbindende communicatie - VOLZET
- Jonathan Schuermans: mind mapping
- Kenneth De Decker: Speed Beeb


Namiddag
- UNIZO: een sessie over 'van idee tot ondernemingsplan' .
- Peter Anckaert: 'hoe creer je eenvoudig een sfeer van vertrouwen' - VOLZET

- Shana Horrie: zelfvertrouwen vergroten met kleuren - VOLZET

- Jonathan Schuermans: Geheugentechnieken 

- Serge Goussaert: Effective Communication 


Dagtraining

- Tim Buellens: changing Leadership 

Schrijf je nu in voor een volledige dag van interessante en leerrijke trainingen voor slechts €50 (voordeeltarief van €25 voor JCI leden, kandidaat-leden en geïnteresseerden, dankzij JCI Vlaanderen).
Bij je registratie geef je je lokale afdeling aan, waardoor het voordeeltarief correct verrekend kan worden.

Wat krijg je voor deze prijs?
- een dag vol boeiende trainigen en workshops 
- héérlijk ontbijt met koffie en lekkere lunch
- een leuke networking gelegenheid 
- afsluitende receptie met bubbels

We voorzien ook een optioneel avondprogramma, waar we passeren langs een van de vele Gentse culinaire pareltjes en waar je gezellig verder kan netwerken. 
Bij jouw inschrijving voor de Open Vormingsdag kan je alvast aangeven of je interesse hebt in dit avondprogramma. We voorzien een 3-gangen menu (dranken inclusief) aan 70 euro @SGOL (https://sgol.be). Bij interesse krijg je vervolgens een aparte mail met extra info + de mogelijkheid om je in te schrijven hiervoor.


Schrijf je meteen in voor deze dag van boeiende trainingen en toffe workshops! Zeker de moeite waard!
Let op!
Bij het bestellen van dit gesponsord ticket ga je akkoord met het betalen van een no show fee van 50 euro.
Kostenloos annuleren niet meer mogelijk na 10/10/2022! 

Tot dan,

Groetjes,
JCI Gent Artevelde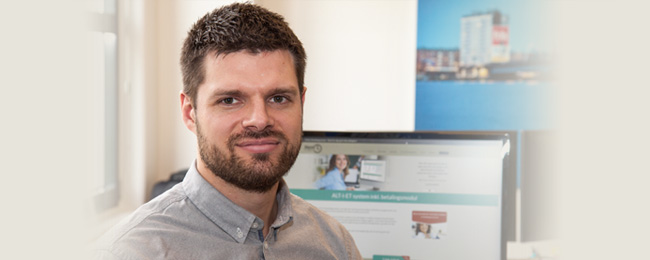 Read about EasySignup
EasySignup makes it easy for you to organize events.
Save money, time and concerns and minimize time-comsuming adminstration.
We provide personal support - when you need it
PS: This ad is shown because this is a sponsored EasySignup account
Organizer Contact Information
JCI Gent Artevelde
JCI Gent Artevelde
Phone: +32499612323
secretaris@jciga.be
Organizer Contact Information
JCI Gent Artevelde
JCI Gent Artevelde
Phone: +32499612323
secretaris@jciga.be